FL/AL Gulf Coast's best resource for LIVE MUSIC.
Schedule changes throughout the day.
The LIVE MUSIC LINE UP™ contains showtimes that have been submitted by artists or venues, or a venues schedule being available online.
If you would like your showtimes added to this schedule, please let us know who is playing in advance if you are a venue, or where you are playing if you are an artist.
We would like to include all LIVE MUSIC SHOWS
from Gulf Shores to Pensacola Beach but need the information to do so.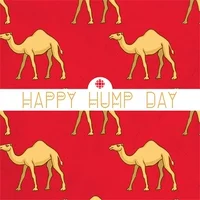 Gulf Shores
5:30 Tacky Jacks / People's Friend hosting Open Mic*
Orange Beach
5:00 Pleasure Island Tiki Bar / JJ Mack
5:00 Fin & Fork / Brent Burns*
5:00 Cosmo's / Lisa Christian*
6:00 Perdido Beach Resort - Lobby Bar / John Brust*
6:00 Perdido Beach Resort - Voyagers . John Lee Sanders*
6:00 Flippers / Scott Koehn & Woody Pearson*
6:00 Rhonda Hart & Justin Sable Fobes / Main
10:15 Kyle Wilson Duo /
Main
Perdido Key / Innerarity Point / Lillian
5:30 Perdido Sportsbar / Kyle Wilson & Kevin Swanson
6:00 Hub Stacey's / John Joiner & Darrel Roberts
6:00 Purple Parrot / Medicine Man Brennan Crim
6:00 The Point Restaurant / The BeachBilly's
Pensacola
& Pensacola Beach
6:00 Lucy's in the Square / Goldie
7:00 Rocky D's BBQ & Blues / Rocky D's Blues Jam*
7:00 Hub Stacey's / Beyond the Break
8:00 Sandshaker / Tyler Mac*
9:00 Paddy O'Leary's / open mic jam
Seville Quarter
8:00 Rosie O' Grady's / Dueling Piano Show
9:00 End O'the Alley- Jordan Richards
* indicates show repeats weekly
October 16th
FRANK BROWN INTERNATIONAL SONGWRITERS' FESTIVAL
Gulf Coast People's Choice
Sponsor of www.LiveMusicLineUp.com
gulfcoastpeopleschoice@gmail.com
Go participate in LIVE MUSIC somewhere today!