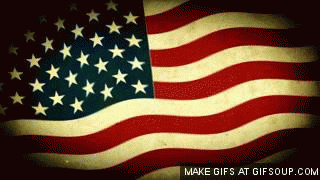 GOD BLESS AMERICA
Instructions on how to have your shows included on the
LIVE MUSIC LINE UP are at the bottom of today's schedule
North of Gulf Shores
4:00 Danny Grady / Bama Buds*
6:00 David Jones / Jesse's (Magnolia Springs)
6:30 Stephen Lee Veal hosting the
Third Annual Bay Area
Songwriters
/ Old 27 Grill
7:00 Rock Killough, Charles Davis
8:00 Mitch Johnston, Megan McMillian
9:00 Sharon Moore, Bruce Jones
--------------------
7:00 Kalyn Muller hosting open Mic / Gumbo Shack (Fairhope)
8:00 Lefty Collins / The Bone And Barrel (Fairhope)
6:00 Delta Donnie / Fish River Grill 3*
6:00 Lisa Chr
istian / S
unset Cork Room*
6:00 Albert Simpson / LuLu's
6:30 Mason Henderson
/ ByWater Bistro
7:00 Barstool Surfers
/ Sassy Bass Amazin' Grill
7:30 Midnight Confessions
/ Nolan's*
8:00 Smokey Otis & Mark Laborde / Papa Rocco's
6:00 Strickly Isbell / Ginny Lane
8:00 Jason Abel Project
/ Hot Spot Inside Stage
6:00 Damien Joe Lamb & Mac Walter
/
Tacky Jack's
6:00 Jimmy Lee Hannaford
/ Pleasure Island Tiki Bar
6:00 Class Act Duo / Franco's
6:00 J
ohn
L
ee Sanders
/
Perdido Beach Resort - Voyagers
6:30 Scott Koehn & Woody Pierce / Flippers
(Classic Rock)
8:00 Matt Slowik hosting open mic / Flying Harpoon 2*
Flora-Bama Land
Freddy Powers - Going Home for a Roast Party
Thursday, July 28th - 1:00pm
Flora-Bama Tent Stage
2:00 Brittany Grimes
/ Main
5:00 Al & Cathy
/ Yacht Club
5:30 Steve Wilkerson & Frankie G Dueling
Pianos / Dome
6:00 Mark Sherrill, Chris Newbury, John Joiner
& Mel Knapp / Main
6:00 Smokin' Elvis'
/
Tent Stage
6:00 Zachary Thomas Diedrich / Ole River Bar
10:00 Lee Yankie & the Hellz Yeah /
Dome
10:15 Logan Spicer & Tony Ray Thompson / Main
10:30 Rhythm Intervention / Tent Stage
Perdido Key & Innerarity Point
6:00 Bo Roberts & Jon
C
o
w
art
/ 3 Palms Bistro - Purple Parrot Tiki
6:30 Ole River String Band / The Original Point Restaurant
7:00 Raising Karma / Hub Stacey's
Pensacola
& Pensacola Beach
5:30 Flora-Bama Documentary 50 years / Seville Qtr.
6:00 Jeff Gl
ic
kman
/ Five Sisters Blues Cafe
6:30 John Hart Band
/ Landshark Landing
7:00 True Blue
/ New Malibu
8:00 Whiskey Drawl / The Back Porch
8:00
open mic
/ Gene's*
8:00 Dueling Piano Show / Rosie O'Grady's @Seville
8:00 Kyle Parker Band / Sandshaker
East of Pensacola Beach
6:00 Lefty Collins / LuLu's Destin
6:30 Pl
a
tinum Premier Duo / La Famiglia Italian
Outreach
(tell your friends in the area about the show)
Please message us on facebook at
www.facebook.com/gulfcoastpeopleschoice
or call us at 850-483-0033.
for information on being included
or featured on
www.LiveMusicLineUp.com
Thank you and make it a musical day!
Schedule and content are updated
Please check back prior to your departure -
to confirm the show you are going to see
We do not claim to be 100% accurate - but we try to be
with a little help from our friends....