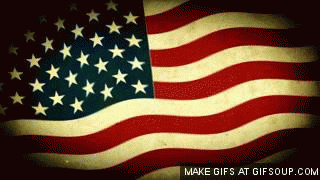 GOD BLESS AMERICA
Instructions on how to have your shows included on the
LIVE MUSIC LINE UP are at the bottom of today's schedule
Foley, Fairhope, Causeway
4:00 Danny Grady / Bama Buds*
7:30 The Lizards / Traders on the Causeway
6:00 Lisa Chr
istian / S
unset Cork Room*
7:00 Elaine Petty & Mac Walter / ByWater Bistro
7:30 Midnight Confessions
/ Nolan's*
8:00 Smokey Otis & Mark Laborde / Papa Rocco's
6:00 Shawna P / Hot Spot Music and Grub
6:00 Damien Joe Lamb / Tacky Jacks
6:00 Class Act Duo / Franco's
6:00 J
ohn
L
ee Sanders
/
Perdido Beach Resort - Voyagers
6:30 Scott Koehn & Woody Pierce / Flippers
(Classic Rock)
7:00 / Pleasure Island Tiki Bar
2:00 Gove Scrivenor / Main
5:00 Lea Anne Creswell & Darrel Roberts
/ Yacht Club
5:30 Dueling Pianos with Frankie G & Steve Wilkerson
/ Dome
6:00 / Ole River Bar
6:00 David Dunn / Tent
6:00
Mark Sher
rill, Chris Newbury,
John Joiner & Mel Knapp
/ Main
10:00 Andy Brasher Band / Dome
10:15 Logan Spicer & Tony Ray Thompson / Main
10:30 Whyte Caps
/ Tent
Perdido Key & Innerarity Point
6:00 Ole River String Band
/ The Original Point Restaurant*
6:00 Rick Whaley & Tommy Mazzullo
/ Purple Parrot/Crawdaddy's*
7:00 Raising Karma w. special guest
Rachel Giordano / Hub Stacey's
6:00 Joe Fingas & Jeff Glickman / Five Sisters
Blues Cafe
7:00 Forrest Higgins / New Malibu
8:00 Dry White Toast / New Malibu
8:00 Whiskey Drawl / Back Porch Bar & Grill
8:00
open mic
/ Gene's*
8:00 Dueling Piano Show / Rosie O'Grady's @Seville
Pensacola Beach
8:00 Davis Nix & Robert Cline Jr.
/ Paddy O'Leary's
Milton, FL
7:00 John Hart Project / The Imogene Theatre
7:00 Josh Strickland hosting open mic / Blue Moon*
Destin
5:00 Lefty Collins / LuLu's
Go to facebook and type in
24 hours notice on your showtimes is helpful.
We do accommodate last minute changes and additions when possible but cannot guarantee your show will be listed if it is not posted by 8:00am on the date of the show.
We look forward to including your show from Daphne to Destin.
Schedule and content are updated
Please check back prior to your departure -
to confirm the show you are going to see
We do not claim to be 100% accurate - but we try to be
with a little help from our friends....