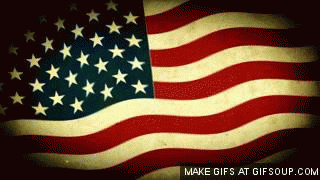 GOD BLESS AMERICA
Instructions on how to have your shows included on the
LIVE MUSIC LINE UP are at the bottom of today's schedule
Melissa Joiner - Studio Amped 9:00pm
WSRE-TV 13 original songs - set your DVR's
Foley, Fairhope
4:00 Danny Grady / Bama Buds*
7:00 Lefty Collins / Bone & Barrel
7:30 The Lizards / Traders on The Causeway
3:00 Barstool Surfers / Doc's
6:00 Lisa Chr
istian / S
unset Cork Room*
6:00 CornBred / Cactus Cantina
6:00 ByWater Bistro / Elaine Petty & Mac Walter
7:30 Sandra Kaye & Midnight Confessions
/ Nolan's*
8:00 Smokey Otis & Mark Laborde / Papa Rocco's
6:00 Strickly Isbell / Hot Spot Music & Grub
6:00 Edward David Anderson w special guest
Chicago Farmer / Pleasure Island Tiki Bar
6:00 Class Act Duo / Franco's
6:00 J
ohn
L
ee Sanders /
Perdido Beach Resort - Voyagers
6:00 Woody Pierce & Curtis Lance / Flippers
2:00 Grove Scrivenor
/ Main
4:30 Dueling Pianos with Frankie G & Steve Wilkerson
5:00
Mark Sher
rill, Chris Newbury, John Joiner & Mel Knapp
/ Main
Perdido Key & Innerarity Point
5:00 Jackie Clowe
/ The Point
2:00 Neil Dover / New Malibu Lounge
6:00 A
l Martin (pianist) / The Piano Bar @
Quality Inn on Scenic Hwy.*8:00
open mic
/ Gene's*
7:00 NW Blues Society Night / New Malibu Lounge
7:00 Forest Higgins
8:00
Paxton Norris Band
8:00 Dueling Piano Show / Rosie O'Grady's @Seville
9:00 Nick & the Ovorols feat. John Hart, Tyler Mac,
Tucker ZT, Owen Finley and Isaac Eady
/ Seville Quarter
Pensacola Beach & Gulf Breeze
8:00 Adam
Young / Third Base Pub*
Milton, FL
7:00 Josh Strickland hosting open mic / Blue Moon*
7:00 Jeff Glickman & the Panhandle All Stars / Imogene Theater
* represents that show is a repeating weekly show
FRIDAY FRIDAY FRIDAY FRIDAY FRIDAY
Schedule changes throughout the day.

.
6:00 Edward David Anderson w/ special guest
Chicago Farmer / Moe's BBQ Foley
6:00 Scott Koehn & Lisa Zanghi / Windmill Market
7:00 Dillon Broxson / Pure Energy Farms
10:00 Fortag / Pour Nelsons's Pub
10:00 PawPaw's Medicine Cabinet
/ Ravenite Pizzeria
3:30 Danny Grady / Papa Rocco's*
7:30 S
a
nd
ra Kay
e
w. Midnight Confessions
8:00 Okoboji Bill
/ Papa Rocco's*
8:30 Woody Pierce & Curtis Lance / The Cove
The Wharf
9:00 Knee Deep Band
/ The Hot Spot
Orange Be
ach
6:00 Terry C
ausey / Flippers*
6:00 John Lee Sanders
/ Perdido Beach Resort
Lobby Bar
2:00
J Hawkins, James Daniel / Main
5:00 Mario Mena / Yacht Club
5:30 Jack Robertson -The Big Earl / Dome
6:00 John Joiner, Darrel Roberts & LeaAnne Creswell
/ Main
10:00 Ben Bradford / Dome
10:15 Lee Yankie Trio / Main
Perdido Key &
Innerarity Point
6:00 Bubba n' Them Bluegrass Band / Original Point*
8:00 Johnny Barbato & The Lucky Doggs
/ Perdido Sportsbar
10:00 Mike Locklin, Sam Glass & Hippy Jim Sloan
/ The Point
7:00 Cat Daddy / Five Sisters Blues Cafe
8:00 Shawna P & the Earth Funk Tribe
/ Ne
w Malibu
8:00
Duelling Piano Show / Seville Quarter
*
9:00 Gary Story / 49 Navy Tavern
9:00 Gypsy Riot / The Stage Northside
9:00 Nick Peraino, John Hart, Tyler Mac, Owen Finley,
Tuzker ZT & Isaac Eddy / Seville Qtr.
9:00 Something HUGE / Sandshaker
Milton
6:00 Still Standing (Elton John Tribute) /
Imogene Theatre
9:00 / Doc's Riverside
Destin
7:30 Robbie Sellers & Emily Stuckey / Redd's
How to make sure your shows
are listed on the
LIVE MUSIC LINEUP
Go to facebook and type in
24 hours notice on your showtimes is helpful.
We do accommodate last minute changes and additions when possible but cannot guarantee your show will be listed if it is not posted by 8:00am on the date of the show.
We look forward to including your show from Daphne to Destin.
Schedule and content are updated
throughout the day.
Please check back prior to your departure -
to confirm the show you are going to see
has not been updated.
We do not claim to be 100% accurate - but we try to be
with a little help from our friends....