Schedule is updated throughout the day.
6:
0
0
Brent Burns
/ L
u
Lu's
6:30 Lisa Zanghi /
Nolan's*
7:00 Smokey Otis &
Mark LaBorde
/
Papa Rocco's*
The Wharf
6:00 Gulf Coast Songwriter Shootout
/ Hot Spot Music & Grub
Orange Beach
5:30 Mason Henderson & Chris Beverly / Cobalt
6:00 Peoples Friend hosting open mic / Ginny Lane*
7:00 Jon Cook & Friends
/ Flippers
2:00 Johnny Barbato / Main
6
:00 Cathy Pace hosting Open Mic
/ Main
10:15 Smokin' Elvis' / M
ain
Photo Credit: Maggie Biszko
Pensacola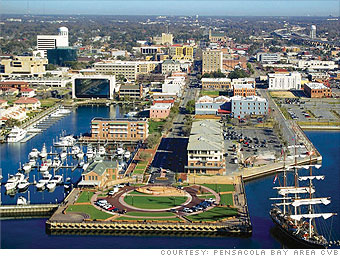 7:00 Frankie G. from Tennessee hosting
Musicians got Monday's @
Tippy's Tiki Tavern
A message from Frankie:
This will be a weekly event for all musicians and bar industry people. We will have special drink prices for all
This weeks special will be $ 1.50 P.B.R. and $ 3.00 Sailor Jerry shots.
IMPORTANT ANNOUNCEMENT
ANY MUSICIAN WHO GETS UP AND PLAYS OR SINGS A SONG WILL RECEIVE A FREE HAMBURGER AND P.B.R.
Thats right, I said any musician who gets up and performs will receive a FREE HAMBURGER AND P.B.R.
Hey, you got to eat, so come out and sing for your supper.
We will start at 7 p.m. and go till the last song is sung.
Each week I will have a featured performer.

Tippy's Tiki Tavern is committed to giving service industry people a place to go on Mondays to congregate and socialize.
PLEASE SHARE THIS POST so we can eliminate hunger for musicians on Mondays.
I've got a big fat juicy hamburger and a cold P.B.R. waiting for you.
Blues Society of Northwest Florida
/ Lili Marlene's
7:00 Adam Karch
8:00 Lee Yankie
* = Show repeats next week