Schedule is updated throughout the day.
Gulf Shores
6:00 Johnny Barbato / High Tide Oyster Bar
6:00
Brent Burns
/ LuLu's
6:30 Lisa Zanghi /
Nolan's*
7:00 Smokey Otis &
Mark LaBorde
/
Papa Rocco's*
10:00 Nick and the Ovorols / The Hangout
Orange Beach
5:30 Lonesome Mel / Cobalt
6:00 Justin Sable Fobes & Johnny Stiegler / Cobalt's
6:00 Peoples Friend hosting open mic / Ginny Lane*
6:00
Steve Wilkerson / Cosmos*
6:00 Ryan Conner / Wintzells*
7:00 John Fowler / Cayman Grill*
7:00 Neon Percussion w. special guest Brown Van Aller
/ Flippers
3:00 Brittany Grimes / Main
5:30 Destiny Brown / Dome
6
:00 Cathy Pace hosting Open Mic
/ Main
10:00 Smokin' Elvis' / Main
Photo Credit: Maggie Biszko
10:00 Whyte Caps / Dome
Pensacola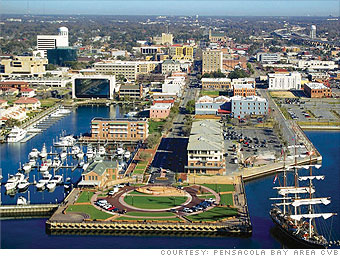 7:00 Frankie G. from Tennessee hosting
Musicians got Monday's @
Tippy's Tiki Tavern
Tonight's special guest is
Lea Anne Creswell
A message from Frankie:
This will be a weekly event for all musicians and bar industry people. We will have special drink prices for all
This weeks special will be $ 1.50 P.B.R. and $ 3.00 Sailor Jerry shots.
IMPORTANT ANNOUNCEMENT
ANY MUSICIAN WHO GETS UP AND PLAYS OR SINGS A SONG WILL RECEIVE A FREE HAMBURGER AND P.B.R.
Thats right, I said any musician who gets up and performs will receive a FREE HAMBURGER AND P.B.R.
Hey, you got to eat, so come out and sing for your supper.
We will start at 7 p.m. and go till the last song is sung.
Each week I will have a featured performer. This week it will be yours truly.
Next MGM August 3rd we will feature Pensacola's own
Lea Anne Creswell
August 10th MGM presents Brian Hill
Tippy's Tiki Tavern is committed to giving service industry people a place to go on Mondays to congregate and socialize.
PLEASE SHARE THIS POST so we can eliminate hunger for musicians on Mondays.
I've got a big fat juicy hamburger and a cold P.B.R. waiting for you.
Blues Society of Northwest Florida
/ Lili Marlene's
7:00 Forrest Higgins
8:00 Swingin Harpoon
Pensacola Beach & Gulf Breeze
6:30 Jazz Jam / LaBrisa
* = Show repeats next week
Upcoming Shows can be found in our Newsfeed