Schedule is updated throughout the day.
Gulf Shores
6:00 Mike Eagan / The Beach Club*
6:00
Lisa Christian

/ Sunset Cork Room*
7:00 Elaine Petty
/ Sas
sy Bass Amazin' Grill
7:30
Sandra Kaye w.
Midnight Confessions
/ Nolan's*
8:00 Smokey Otis & Mark LaBorde / Papa Rocco's*
Fairhope & Foley
7:00
Peoples Friend hosting open mic
/ The Office*
9:00
Kalyn Muller
hosting op
en mic / Plow
The Wharf
9:00 Edward Lee / Our Cigar Bar*
Orange Beach
6:00 Open Mic - Mel Knapp / Moe's BBQ*
6:00 Burt Kimbrell / Perdido Beach Resort Lobby Bar*
6:30 Scott Koehn, Lisa Zanghi & Doug Habbena / Flippers*
3:00 Ryan Conner
/ Main
5:30 T-Bone Montgomery & Jonathan Newton / Dome*
6:00 The Perdido Brothers
/ Main
10:00 Rebecca Barry Duo / Main
10:00 Lee Yankie & the Hellz Yeah
/ Dome
Perdido Key
6:3
0
Praise & Worship Music
@
Worship on the Water Replay
Pensacola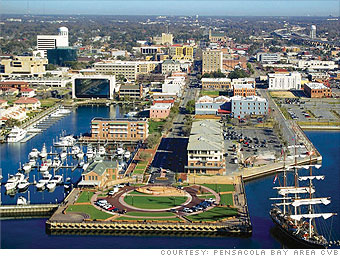 8:00 Mike Quinn / End o' the Alley in Seville
Quarter*
8:30 Kevin Sutton hosting open mic / Gene's*
Pen
sacola Beach
6:00
Open Mic / Third Base
Pub
7:00 The Astronauts
/ Bands on the Beach
Destin
6:00 Albert Simpson / LuLu's
* Weekly show
Upcoming Musical Highlights
Wednesday, July 29th
Fairhope, AL
Joshua Ward / Plow 9:00
Somethin's gettin' Buzzy!!!
Jo Billups & Karen Harvill
The musical environmentalists known as Sassafrass have released their latest folk-rock record,
Sassy Buzz
. T
heir new record contains eight original folk songs. Heartfelt, uplifting and colorfully well-written and performed, Sassy Buzz by Sassafrass brings nature conservation in the form of folk music to listeners all over the world. Sassafrass cite as main artistic influences folk legends such as Bob Dylan and Joan Baez, but also the classic sounds of Bonnie Raitt, Jackson Browne, the Beatles, the Allman Brothers, and all southern rock in general. Taking the first two as a base and stirring in certain elements of the rest of the list brings the music fan close to the style of Sassafrass, the tone of which is consistently sunny and warm, and lyrically medicinal in terms of social good. This dependable goodness has caused their Sassy Buzz to be cataloged variously as folk-rock, contemporary folk, and even children's music, each of which is apropos. Sassafrass are a duo of female singer-songwriters, Jo Billups and Karen Harvill. Asked to describe the start of their collaboration, Billups writes, We saw the need for environmental education and wanted to find a way to address issues and teach global responsibility through books and music. The message Sassafrass would like to get across is the planet is fragile and it is our job to care for everything from whales to snails! The Sassafrass repertoire includes not only several previous records,
Peace Love Sassafrass
,
Green Rock
and
The Line Is Drawn
, but also a selection of ecologically minded books intended to educate people of all reading ages about endangered species, alternative energy sources and a wide variety of other green concerns. These books and records are available from their official website online (link provided below). Sassafrass spend much more time onstage than in the studio and boast a loving, loyal fan base. They have performed for ecological organizations and summits around the world such as the Sierra Club, the GRN, LEAN, HEART, COP-15 (Denmark), COP-16 (Mexico), the WWF in Copenhagen, multiple Greenpeace ship dockings and for innumerable regional events, youth gatherings and festivals. Sassafrass have also been featured on European television and radio stations around the globe. Their current official bio closes by saying, Pub and coffeehouse crowds also have found their beautifully performed compositions to be as rousing as love songs, which, in essence, they are. Sassafrassgreenrock dot com
Schedule and content are updated
throughout the day.
Please check back prior to your departure -
to confirm the show you are going to see
has not been updated.
We do not claim to be 100% accurate - but we try to be
with a little help from our friends....