Schedule is updated throughout the day.
The Wharf
7:00 Rusty Tabor / The Hot Spot
Gulf Shores
6:00
Brent Burns
/ LuLu's
6:30 Lisa Zanghi /
Nolan's*
6:00 Jay Williams Band / The Hangout
7:00 Smokey Otis &
Mark LaBorde
/
Papa Rocco's*
10:00 Something HUGE / The Hangout
Orange Beach
3:00-10:00 Ryan Deangelis Family Benefit
Jon Cook & many friends / Flippers
Gathering to benefit and support the family of Ryan Deangelis at Flippers Seafood & Oysterbar. Please consider:
1) participating as a musician that plays at the benefit OR
2) donating a home concert for the silent auction.
3) donating items for the silent auction (bring items by Flippers between 2:00-5:00 on Monday-
or contact Jon Cook to arrange pick up of the item)

3) attending the benefit anytime from 3:00-10:00 when LIVE MUSIC from Jon Cook
and many friends will fill Flippers stage and the beautiful setting on the water
as love and support go to the Deangelis Family.
4) Get there before 7:30 to view items on silent auction. (Auction closes at 8:00)

Imagine being able to bid on a house concert from a soloist or band...

Jon Cook contact information: CLICK HERE
5:30 Lonesome Mel / Cobalt
6:00 Peoples Friend hosting open mic / Ginny Lane*
6:00
Steve Wilkerson / Cosmos*
6:00 Ryan Conner / Wintzells*
3:00 Brittany Grimes / Main
5:30 Destiny Brown / Dome
6
:00 Cathy Pace hosting Open Mic
/ Main
10:00 Smokin' Elvis' / Main
10:00 Whyte Capps / Dome
Pensacola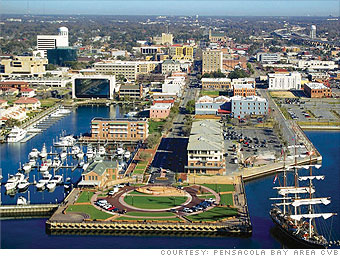 6:00 /
Phineas Phogg's
Blues Society of Northwest Florida
/ Lili Marlene's
Tyler Mac Band /
7:00 F.M. Duo
8:00 Doug Curle & The Cheese Curls
)
Pensacola Beach & Gulf Breeze
6:00 J
ohn Hart Project
/ Paradise Inn
6:30 Jazz Jam / LaBrisa
7:00
Tim O'Donovan
/
Bamboo Willies
* = Show repeats next week
Upcoming Musical Highlights
Ryan Balthrop & Sister + Friends
July 10th 7:00pm
July 24th & 25th
Pensacola, FL
Boo Fest / Pensacola Bay Center /
Appearances by: Larry The Cable Guy, Ira Dean, Daryle Singletary, 2Steel Girls, Lance Miller & Rob Hatch
September 14th - October 26th
Gulf Coast Songwriter Shootout
Schedule and content are updated
throughout the day.
Please check back prior to your departure -
to confirm the show you are going to see
has not been updated.
We do not claim to be 100% accurate - but we try to be
with a little help from our friends....