Schedule is updated throughout the day.
Gulf Shores
6:00
Melissa Joiner
/ High Tide Oyster Bar
6:00 Alvarado Road Show
/ LuLu's
6:00 / The Hangout
6:00
Lisa Christian / Sunset Cork Room*
7:00 Kristen Long
/ Sassy Bass Amazin' Grill
7:30
Sandra Kaye w. Midnight Confessions
/ Nolan's*
8:00 Smokey Otis & Mark LaBorde / Papa Rocco's*
Fairhope & Foley
7:00
Peoples Friend hosting open mic
/ The Office*
9:00 Lee Yankie
hosting op
en mic / Plow
The Wharf
6:00 / Ginny Lane
7:00 Jason Justice / The Hot Spot Music and Grub
Orange Beach
5:00
/ Shipps Harbour Grill
5:00 / Cobalt
6:00 Open Mic - Mel Knapp / Moe's BBQ
6:00 Burt Kimbrell / Perdido Beach Resort Lobby Bar
6:30 Scott Koehn, Lisa Zanghi & Doug Habbena / Flippers*
3:00 Ryan Conner
/ Main
5:30 Zachary Diedrich & The Bama Bayou Boys / Dome
6:00 The Perdido Brothers
/ Main
10:00 ShawnaP & Curtis Lance / Main
10:00 Justin Jeansonne / Dome
Perdido Key
6:3
0 Remaining Nameless
/ Music
@
Worship on the Water Replay
Perdido Sports Bar
7:00 Frankie G. from Tennessee / Hub Stacey's*
Lucinda M. Wickham Photography
Pensacola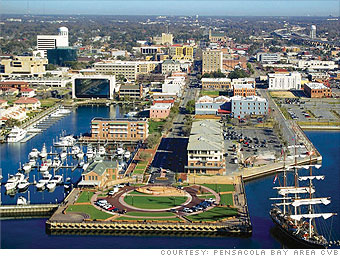 8:00 Mike Quinn / End o' the Alley in Seville
Quarter*
8:30 Kevin Sutton hosting open mic / Gene's*
Pen
sacola Beach
6:00
Open Mic w/ The Breeze / Third Base
Pub
7:00 Bands on the Beach @ Gulfside Pavilion
featuring - The Rowdies
The Rowdies, known as the "Pride of the Panhandle", have been rocking the Gulf Coast from Panama City Beach to Orange Beach. They will be playing at Bands on the Beach on Tuesday, June 9 from 7 to 9 p.m. at the Gulfside Pavilion. Their music style includes rock and roll and dance music. Band members have opened up for 38 Special and Vince Neil of Motley Crue. Band member Jeff played harmonica for Robbie Creiger of the Doors.
Spectators are encouraged to bring lawn chairs or blankets to the pavilion area. No pets are allowed and glass is prohibited. Concerts are provided and organized by the Santa Rosa Island Authority.
For more information call the SRIA at (850) 932-2257.
8:00 Emma Webb
/ Bamboo Willie
s
* Weekly show
Schedule and content are updated
throughout the day.
Please check back prior to your departure -
to confirm the show you are going to see
has not been updated.
We do not claim to be 100% accurate - but we try to be
with a little help from our friends....