Schedule is updated throughout the day.
Gulf Shores
6:00 Jimmy Lee Hannaford / High Tide
6:00
Jay Williams Band
/ The Hangout
6:00
Lisa Christian / Sunset Cork Room*
7:00 Coconut Radio
/ Sas
sy Bass Amazin' Grill
7:30
Sandra Kaye w. Midnight Confessions
/ Nolan's*
8:00 Smokey Otis & Mark LaBorde / Papa Rocco's*
10:00
Rhythm Intervention
/ The Hangout
Fairhope & Foley
7:00
Peoples Friend hosting open mic
/ The Office*
9:00 Lee Yanie
hosting op
en mic / Plow
The Wharf
7:00 Jonesy Gambino / The Hot Spot Music and Grub
9:00 Edward Lee / Our Cigar Bar*
Orange Beach
5:00 Brent Burns
/ Shipps Harbour Grill
5:00 / Cobalt
6:00 Open Mic - Mel Knapp / Moe's BBQ
6:00 Burt Kimbrell / Perdido Beach Resort Lobby Bar
6:30 Scott Koehn, Lisa Zanghi & Doug Habbena / Flippers*
3:00 Ryan Conner
/ Main
5:30 Zachary Diedrich & the Bama Bayou Boys / Dome
6:00 The Perdido Brothers
/ Main
10:00 TBA / Main
10:00 Trig County / Dome
Perdido Key
6:3
0
/
Music
@
Worship on the Water Replay
Pensacola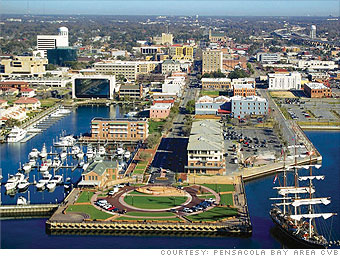 8:00 Mike Quinn / End o' the Alley in Seville
Quarter*
8:30 Kevin Sutton hosting open mic / Gene's*
Pen
sacola Beach
6:00
Open Mic / Third Base
Pub
8:00 Dave & Joe Show
/ Bamboo Willie
s
* Weekly show
Upcoming Musical Highlights
Wednesday June 24th 7:00pm
Mobile, AL
CHICKFEST 5
Mobile, AL
Interested in more information on the
artists?
Click below
Beverly Jo Scott Donna Hall Shawna P
Cary Laine Jo Anna Berlage Laci Wright
Emily Stuckey
Jackie Clowe
Hannah McFarland
------------------------------------
Al.com
Lawrence Speckler wrote:
If Chickfest sounds like a gimmick, you haven't been to one. Gimmicks don't have this kind of power.
Your next chance to figure that out for yourself is Wednesday, June 24, when Chickfest 5 will be presented at Veet's Bar & Grill, 66 S. Royal St. True to the name, and to precedent, it showcases an all-female lineup of Gulf Coast singers: Beverly Jo Scott, Donna Hall,Shawna P, Cary Laine, Jo Anna Berlage, Laci Wright, Emily Stuckey, Jackie Clowe and Hannah McFarland.
But a "girl power" lineup was all there was to it, it would just be a novelty – not a long-running success that has earned its longevity by repeatedly giving listeners a truly revelatory experience.
Organizer Gina Jo Previto said the idea actually first came up nine years or so ago, when she visited Scott in Belgium. And Scott – who grew up in the Mobile area, paid her dues in New Orleans, and now works as a performer, radio entertainer and TV host in Europe – has been one of the mainstays ever since.
The real highlight of past Chickfests hasn't simply been that the event showcases some of the area's best female artists: It's that it has allowed them to collaborate, to jam and find new harmonies and learn from one another. Being in the room as a listener when that happens is a privilege. The program starts with an alternating main stage-acoustic stage setup, but the various performers sit in with one another so frequently, and in so many combinations, that the separate sets tend to blend together in practice.
There's a mandatory grand finale, and this year there also will be some post-show jamming in the "cool-down room."
This year, Previto said, there's an especially promising side to the collaboration. In addition to veterans such as Scott, Hall, Shawna P and Cary Laine, the lineup also features some newcomers. So it's no exaggeration at all to say that veteran listeners will hear something new. "We're opening the door for some new stuff out there," Previto said.
Laci Wright "played here the other night and punched the crowd in the face with her voice," said Previto. "She was amazing."
"We have a 17-year-old and a 19-year-old," said Previto. "We're calling them the baby chicks."
And speaking of men, not that anybody was, the night's backing band is stacked with ringers: Eric Erdman and Brandon White on guitar, John Keuler on bass and John Milham on drums.
Chickfest 5 starts at 7 p.m. Wednesday, June 24. Tickets are $15, available in advance at Veet's. For updates, visit
the "Chickfest 5!" event page on Facebook.
6/27 - Saturday
6:00 Foxy Iguanas / Pirates Cove
June 28th, Sunday
Pensacola, FL
7:00 Big Muddy and the King Sized Boogie Men
/ Blues on the Bay / Maritime Park
Photo Credit: Beth Childs
Schedule and content are updated
throughout the day.
Please check back prior to your departure -
to confirm the show you are going to see
has not been updated.
We do not claim to be 100% accurate - but we try to be
with a little help from our friends....