Schedule & content change throughout the day.

.

Fairhope, Foley, Daphne & Silverhill

11:00 Blind Dog Mike / Windmill Market

12:00 Kristen Long / Moe's BBQ Foley

6:00 Scott Morlock, (piano room)

/ Gambino's Italian Grill*

6:30 The Budz / Old 27 Grill

7:00 Christina Christian / Gulf Bowl
9:00 The New Project / DanO's*
9:00 LA Wrecks
/ The Office
9:00 Jeff Jenson / Plow
The Wharf,
Homeport Marina
&
Pirates Cove
6:00 Mario Mena / Bimini Bob's
6:00 Lauren Kay / Baumhowers
6:00 Coconut Radio / LuLu's
6:00 Them Again /
Pirates Cove
9:00 Dueling Pianos / Ginny Lane
9:00 Edward Lee / Cigar Bar*
9:30 Jason Justice & the Hung Jury
/ The Hot Spot Music & Grub
Gulf Shores
12:00 Jimmy Lee Hannaford / Tacky Jacks
6:00 Damien Lamb & Dennis Gossman / Tacky Jacks
7:00 Rhythm Interve
ntion / Bills by the Beach
7:00 Harrison McInnis / Beach House Kitchen & Cocktails
7:00 Mojiles / The Hangout
7:30
Sandra Kaye w. Midnight Confessions
/ Nolans
8:00 Johnny Barbato / Papa Rocco's
9:00 American Dirt / The Flying Harpoon
12:00
Gumbo Key
12:00 Wes Loper Band
2:00 Roddie Romero & The Hub City All-Stars
Gumbo Key will return to Perdido Pass on June 20! This is a the barge concert sponsored by (Lulu's) Homeport Marina owner Mac McAleer. Last year saw over 400 boats for this event! Music from 12:00 to 1:30PM by The Wes Loper Band followed by Roddie Romero & The Hub City All-Stars from 2:00 to 5:00PM.
With well over 1,000 live performances, Mobile native Wes Loper knows how to entertain a crowd. He has a way of blending music genres that has fans opening their hearts. His mix of rock, country, blues, and folk music creates his own style with a funky, beach side feel. Now residing in the Nashville area, Wes still makes regular tour stops along the Gulf Coast. Wes released his fourth album, Somethin' Real, in Jun
e 2012.
Roddie Romero & The Hub City All-Stars opened for Jimmy Buffett during the 2010 CMT Concert on Gulf Shores Public Beach. The Grammy nominated Louisiana based band has been performing worldwide at the most prestigious festivals and venues for over 20 years. Grammy nominees, they play traditional Cajun and Creole music. The band has been described as notorious "Louisiana-Roots-Rockers" who put on an energetic show which is bound to make everyone get up and dance. Fans can expect great, original music from one of the tightest bands from the swamps of Louisiana at their live shows.
For more information go to http://www.gumbokey.com/
Orange Beach, AL
12:00 Peoples Friend / Cobalt*
12:00 30 North / Perdido Beach Resort
12:00 Charlie Wilson Duo / Tacky Jacks
5:00 Chris Bryant & Johnny Mullen / Moe's BBQ
5:00 / Cobalt
5:30 People's
Friend / Cosmos*
6:00 Soul Food Junkies
/ Tacky Jacks
6:00 Mike Thompson & Greg Stuart / Happy Harbor Pizzeria
6:00 John Brust / Perdido Beach Resort
7:00 JJ Mack / San Roc Cay
7:00 Turbo Crab
/ Happy Harbor
7:30
Scott Koehn & Lisa Zanghi
/ Flippers
9:00 Banana Republic
/ Perdido Beach Resort Reef Bar
9:00 Paul Killough / The Flying Harpoon
10:00 Grand Theft Audio / Live Bait
Flora-Bama
12:00 Beachbilly's Unplugged / Yacht Club
1:00 Jezebe
l's Chill'n / Dome
2:00 TBA / Tent
2:00 Lea Anne Creswell, John Joiner & Darrel Roberts / Main
4:00 Logan Spicer / Yacht Club
5:30 Jack Robertson Show / Dome
6:00 Lucky Doggs / Tent
6:00 J Hawkins & James Daniel / Main
8:30 Smokin' Elvis' / Yacht Club
10:00 Wes Loper Trio / Main
10:00 The Foxy Iguanas / Dome
10:30 Lee Yankie & the Hellz Yeah / Tent
Perdido Key & Innerarity Point
Grand Opening
9:00am-1:00pm
We are proud to announce that with the cooperation of the County Parks and Recreation Department and the support of the Perdido Key Chamber of Commerce, "Coastal" and "Country" are about to meet.
Grand Opening date, June 20, 2015, from 8 A.M. to 1 P.M.
Entrance: 13190 Gulf Beach Hwy (behind Winn Dixie)
Pensacola's newest market, located on the west side of town, Perdido Farmers Market, will open just in time for everyone to enjoy the fresh fruits and vegetables of summer. Homemade goods, collectibles and local artists will wow us with their skill and creativity. We are encouraging food trucks to apply as well, to satisfy the immediate hunger of our tourists and locals.
The Perdido Key Chamber of Commerce has plans for a Grand Opening celebration. We will have music and festivities for the entire family. Come out and enjoy our beautiful summer days, sample great food, support local business and reconnect with your neighbors and friends.
The Market will be held every Saturday during the months of March- October 8 A.M. to 1 P.M.
For more information about becoming a vendor or to volunteer, contact Market Coordinators, Amanda Castillo or Kathleen Leidner at perdidofarmersmarket@gmail
.com
6:00 T-Bone Montgomery & Dave Caluger
/ Surf City Cabana Club
6:00
Mike Eagan / PK Oyster Bar
6:00 JJ's Revival / The Reef
6:15
Bubba & Them Bluegrass Band / The Original Point
*
6:30 John Fowler / 360 Bistro
7:00 The Blenders/ Hub
Stacey's
8
:00 Sam Glass & friends
(Kevin O'Donnel, Johnny Mullen,
Daniel Moseley and Jerrod Campbell)
/ Perdido Sportsbar
10:00 JAGL
/ The
Reef
Pens
acola
11:00 Pensacola PRIDE Festival / Seville Square
11:00am National Anthem by Waylon Baily with Military Color Guard 1:30noon-6:00pm live entertainment featuring Port City Men's Chorus, Nicole Bowen, Josh Duffy, Janelle Frost, and Nick Horton.
8:00 Raising Karma / Tippys Tiki Tavern
8:00 Artistthumb Jokes & Quotes
/ Vinyl
9:00 Co
a
stal Fire & Black Water / Chans
10:00 5 Finger Discount / Flounders
10:30 Anthony Michael Pastucha / The Tin Cow
Seville Quarter
6:30 DJ Mr. Lao / Phinease Phogg's
8:00
Duelling Piano Show / Rosie O'Grady's
9:00 A Flock of Sea Monkeys / Lili Marlene's
9:30 Cornbred / End o' the Alle
y
9
:00 Trunk Monkey / Apple Annie's
Pensacola Beach &
Gulf Breeze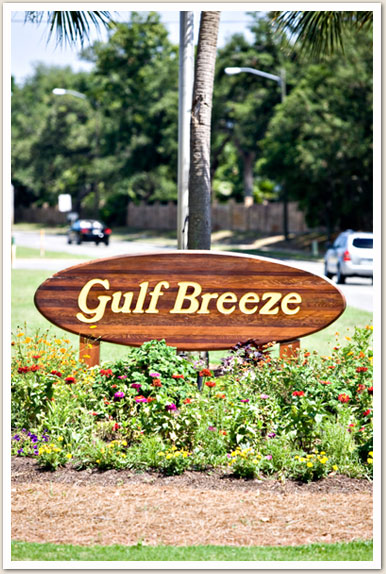 11:00 Matt Hoggatt & Double Dee
/ Margaritaville Beach Hotel's 5 Year
Birthday Bash Weekend
12:00 Tim Spencer / Crabs
3:00 Hannah Wallace / Sandshaker
6:00 Steve Floyd / Margaritaville Beach Hotel
6:00 Sam Mooney / Crabs We Got 'Em
6:00 John Hart Band / Paradise Bar & Grill
7:00 Hippie Radio / Sandshaker
9:00 The Dusty Sanderson Band / Bamboo Willies
10:00 P
ost Pluto / The Islander
*
= Repeats next week
Schedule and content are updated
throughout the day.
Please check back to confirm the show you are going to see
has not been updated prior to departure.
We do not claim to be 100% accurate - but we try to be
with a little help from our friends....
Crawdaddy's is cookin' today
- right beside The Reef on Perdido Key
Upcoming Musical Highlights
Wednesday June 24th 7:00pm
Mobile, AL
CHICKFEST 5
Mobile, AL
Interested in more information on the
artists?
Click below
Beverly Jo Scott Donna Hall Shawna P
Cary Laine Jo Anna Berlage Laci Wright
Emily Stuckey
Jackie Clowe
Hannah McFarland
------------------------------------
Al.com
Lawrence Speckler wrote:
If Chickfest sounds like a gimmick, you haven't been to one. Gimmicks don't have this kind of power.
Your next chance to figure that out for yourself is Wednesday, June 24, when Chickfest 5 will be presented at Veet's Bar & Grill, 66 S. Royal St. True to the name, and to precedent, it showcases an all-female lineup of Gulf Coast singers: Beverly Jo Scott, Donna Hall,Shawna P, Cary Laine, Jo Anna Berlage, Laci Wright, Emily Stuckey, Jackie Clowe and Hannah McFarland.
But a "girl power" lineup was all there was to it, it would just be a novelty – not a long-running success that has earned its longevity by repeatedly giving listeners a truly revelatory experience.
Organizer Gina Jo Previto said the idea actually first came up nine years or so ago, when she visited Scott in Belgium. And Scott – who grew up in the Mobile area, paid her dues in New Orleans, and now works as a performer, radio entertainer and TV host in Europe – has been one of the mainstays ever since.
The real highlight of past Chickfests hasn't simply been that the event showcases some of the area's best female artists: It's that it has allowed them to collaborate, to jam and find new harmonies and learn from one another. Being in the room as a listener when that happens is a privilege. The program starts with an alternating main stage-acoustic stage setup, but the various performers sit in with one another so frequently, and in so many combinations, that the separate sets tend to blend together in practice.
There's a mandatory grand finale, and this year there also will be some post-show jamming in the "cool-down room."
This year, Previto said, there's an especially promising side to the collaboration. In addition to veterans such as Scott, Hall, Shawna P and Cary Laine, the lineup also features some newcomers. So it's no exaggeration at all to say that veteran listeners will hear something new. "We're opening the door for some new stuff out there," Previto said.
Laci Wright "played here the other night and punched the crowd in the face with her voice," said Previto. "She was amazing."
"We have a 17-year-old and a 19-year-old," said Previto. "We're calling them the baby chicks."
And speaking of men, not that anybody was, the night's backing band is stacked with ringers: Eric Erdman and Brandon White on guitar, John Keuler on bass and John Milham on drums.
Chickfest 5 starts at 7 p.m. Wednesday, June 24. Tickets are $15, available in advance at Veet's. For updates, visit
the "Chickfest 5!" event page on Facebook.
6/27 - Saturday
6:00 Foxy Iguanas / Pirates Cove